Lindsay Bevege
In the science and technology sector, Lindsay is recognised as an authority on business development, organisational positioning and communication. His work spans government and business, with particular focus on creating strategic alliances and partnerships.
Lindsay has consulted on issues ranging from major infrastructure projects and sustainable development, to greenhouse emission reduction strategies, and to business skills development for science and technology professionals.
Lindsay has also prepared numerous business plans and feasibility studies for sectors as diverse as mining, pharmaceuticals, health technology and engineering in Australia and Asia. He was previously General Manager of Public Affairs for CSIRO, and has worked as an Australian diplomat, specialising in South-East Asia. Lindsay has an Honors degree in Mathematical Physics, a Master of Environmental Science, and a Graduate Diploma in Economics.

Emilia Tagaza
Emmy has extensive experience as a journalist in Asia and Australia having served for many years as a correspondent for the Financial Times of London, the Australian Financial Review, the Economist Intelligence Unit, and Asian Business.
She has undertaken specialist research for business think-tanks, and is the author of the in-depth management report Electricity in Australia, published by the Financial Times Business Information Group. She is also the author of the book Journey and Arrival: The Story of the Melbourne CityLink, published by Engineers Australia (Victoria Division).
Emmy has a Bachelor of Arts in Mass Communication and a Master of Business Administration.
Natasha Palich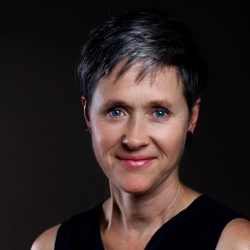 Natasha is a registered architect with over twenty year's experience in the design and construction industry. She has extensive knowledge of sustainable design practices having worked as an advocate for sustainability in the architectural profession in a number of roles. She is also a writer, editor and has experience in community and local government facilitation and strategic planning.
She has a broad understanding of sustainability issues in general with a particular interest and recent experience in renewable energy through the Zayed Future Energy Prize, having been part of the ZFEP Oceania outreach team during the past three years. 
Natasha has a Bachelor of Plannign and Design and Bachelor of Architecture (Hons) both from Melbourne University and a Graduate Diploma in Social Sciences (Hons) from LaTrobe University.